NAUPAR announces Tophost 2018 winners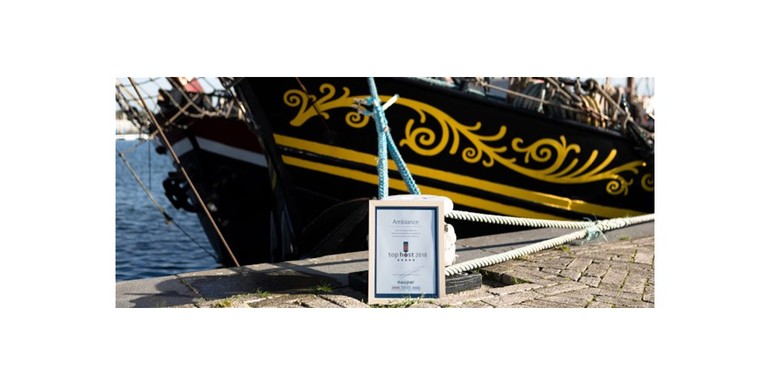 NAUPAR has announced the winners of Tophost 2018, the most hospitable skippers in the charter segment. Although the standard of quality provided by all skippers within NAUPAR is extremely high, in the end it was the skippers of the traditional ships Ambiance, Allure, Eenhoorn, Res Nova, Sudwester and Summertime that scored just that little bit higher than the rest. They are performing above average when it comes to homing in on the needs of their guests and going the extra mile in terms of delivering an unforgettable experience for them. 'Something to truly be proud of', adds Pouwel Slurink, Director of NAUPAR, 'because these ratings are based on reviews from our guests!'
What makes a skipper a good host?
'Our customers often book a trip spanning several days. They're keen to get away from the office environment for a while or let their hair down with friends or family. And this is where a good skipper will be able to make the difference between a fun trip and an unforgettable experience. Hospitality plays an important role in this. In addition to a having everything shipshape, flowers on the table or a pot of fresh coffee simmering away when the guests arrive, it's about the skippers going the extra mile on the trip. Communication with the skipper and the information he provides during the trip are the most important aspects in this regard. A top host not only sees to it that guests feel at home but will also be the perfect trip leader.'
Tophost 2018 survey
All NAUPAR skippers are rated by guests after a trip on a number of elements: overall impression of the ship, communication with the skipper and information provision during the trip. These experiences are summed up in a single figure. In order to become a top host, the skippers needed to score at least 4.8 out of 5 stars, have sailed 10 trips for NAUPAR and 50% of the sailing trips have to have been rated by the guests.
Why a new rating system?
Providing transport, accommodation and leisure in one, NAUPAR offers a very specific product. In order to give guests the customer experience they deserve, NAUPAR wanted to be better able to measure travel experiences and convert these into a clear rating. That wasn't working well with the existing rating systems. This new system enables us to chart the most important aspects of the overall trip better. NAUPAR's ultimate aim is for the entire charter segment to be using this system, making it possible for guests to compare things properly.