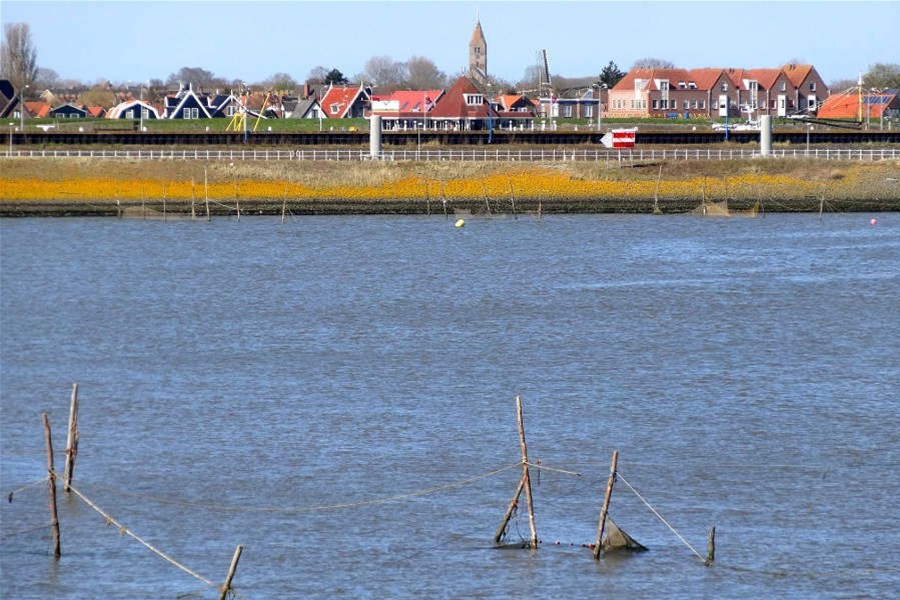 Den Oever is the second largest village of the former island Wieringen. Wieringen is located in the north part of the province Noord-Holland and is an ideal place for hikers and cyclists. Birds, quiet, space and breathtaking views: that's what you come across here.
Walkingroutes in Den Oever
The two best known hiking routes are the big (23 kilometers) and the small (16 kilometers) roundabout: they both start in Den Oever. A fish market is organized in Den Oever every Saturday morning. This so-called ZeeVerse Fish Market is a good place to start your walk. But the corn mill called De Hoop is definitely worth a visit: The mill was built in 1672 and is one of the two mills that are managed by the Wieringen Molens Association. About the Den Oever lighthouse? This beautiful piece of work is located on the coast and represents the time that Den Oever was still an island. The red tower was built in 1884.
The Placename Den Oever
Den Oever has its name due to its location. When the Wadden Sea originated, Den Oever formed part of open water. At 'de oever', the shore. In the 15th century this shoreline slowly shifted, resulting in a number of small cores, of which Den Oever was one. Today it is a beautiful, characteristic village where you can enjoy the most beautiful walks.
General
Venue

At the shore

Cost

Free