Meet Luca Spano, captain of the Hester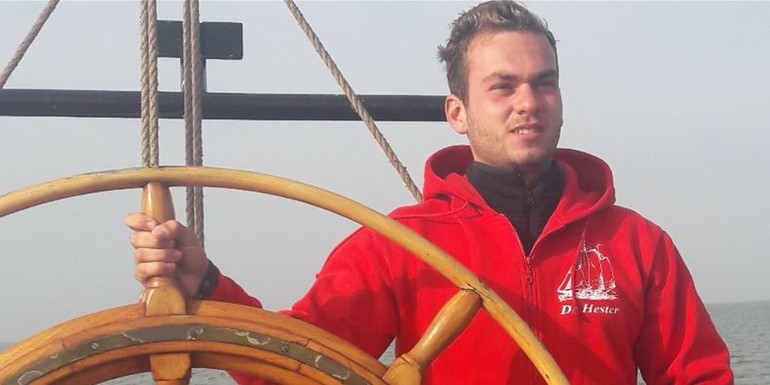 At the young age of seven years, he stood at the helm of the four-masted Barkentijn Summertime, having the time of his life. Today, thirteen years later, he is the owner and captain of the 40 metre-long clipper Hester and the youngest charter sailing captain in the Netherlands. We are proud of this young professional, with his contagious passion for sailing, which he manages to convey to groups in a fun and inviting way. He also makes sure to fit in plenty of opportunity for fun during his sailing trips. Luca loves to combine sailing and games, so that every journey is an unforgettable experience for our guests.
His mission: an unforgettable journey for every guest
Luca does what he can to meet and exceed the expectations of the group. At the start of every trip, he ask them their desires and together they have a look at the weather, maps and the numerous options. The trips vary from a memorable sailing trip to a visit to an historic location or anchoring at the IJsselmeer. Not all groups, whether made up of schoolkids, families or companies, are interested in spending the entire day sailing, but also want to have fun, do something special in a town or on the water or even sing songs around a campfire they've built themselves while anchored at a remote location.
Want to go for a sail on the Hester? Request a no-obligation quote or contact one of our staff, who would be happy to explain on the possibilities offered by the Hester.