Memorable experiences on the Boekanier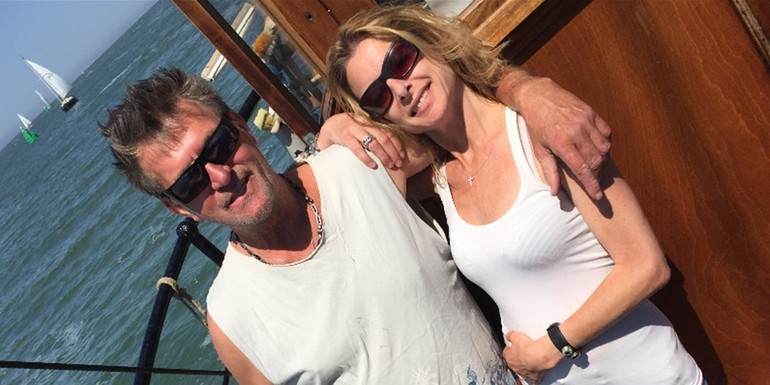 Joop is the proud owner of the Boekanier. He makes every effort to please his guests while sailing this 33 metre-long clipper.The Boekanier's home port is Makkum, from where it sails to the IJsselmeer and the Wadden Sea, Joop's favourite destination. Why? Read on!
The Boekanier's speciality is low-tide sailing on the Wad
"IJsselmeer, Wadden Sea...I'll pretty much sail wherever my guests want," responds Joop when asked about his favourite destination. But the Wadden mudflats are his personal favourite. "You have so many opportunities there to give the group an unforgettable adventure," he continues.Like fishing for shrimp while sailing. But the most unique adventure he offers is low-tide sailing, by which the boat 'parks' on a sandbank on the Wad and together they barbecue over a fire made of driftwood. "There's nothing like it!" adds Joop, full of enthusiasm.
About the clipper Boekanier
The 33 metre-long clipper Boekanier is a comfortable ship with 26 tastefully decorated berths. The common area is charming and comfortable, there is a tap on board for enjoying drinks in the evening and a well-equipped galley is perfect for making delicious meals as a group. In a nutshell, the Boekanier is a cosy and inviting ship with all the mod cons.
Want to go on a sailing trip with Joop on the Boekanier or curious about the facilities and possibilities of this ship? Contact our staff, who would be happy to answer any questions.