New video: company outing on a sailing ship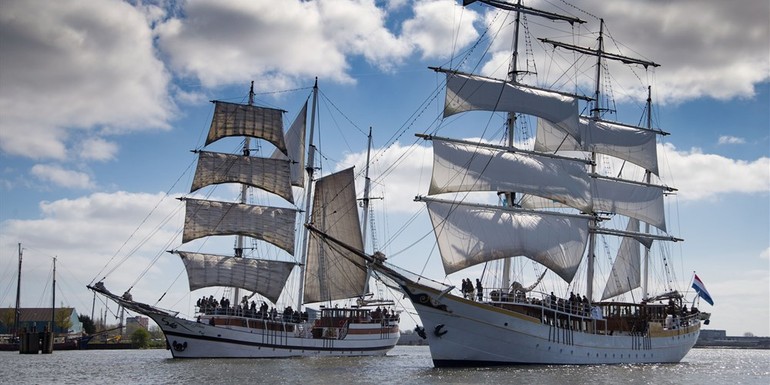 Lelystad, 12 September 2016 – Are you planning a company outing? Why not opt for a unique sailing trip on IJsselmeer and visiting the surrounding, picturesque port towns. Curious? Watch our video for a taste of things to come!
Choices, choices and more choices
You can fully customise your company outing, according to your preferences. And that is where the choices come in: is it going to be an afternoon trip or an evening trip? And will it be a competitive, cultural or casual outing?
New video
The brand new NAUPAR video gives you a good impression of a company outing on board a sailing ship. This two-minute video will show you various activities, beautiful panoramas and people smiling. And that is exactly what you can expect from a company outing on the water!
Watch the video and get a feel of the atmosphere, or contact us for further information on the possibilities.