Introducing: Zippi, captain on the Klipper Allure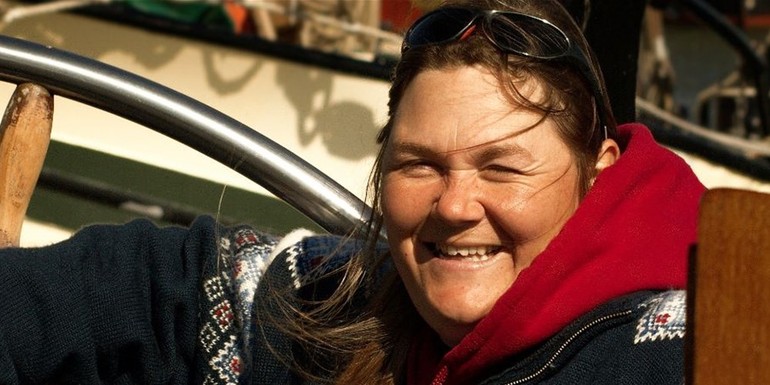 Lelystad, 2 February 2018 – The comfortable, spacious clipper Allure is owned by captain Zippi. She's crazy about sailing, is a great listener and prefers to decide where the sailing trip will head together with the group. Whether it's a wonderful meandering trip across the IJsselmeer, the Markermeer or the Wadden Sea. At the end of the day she's of the opinion that it's not about the destination but much more importantly about everyone feeling at home and able to relax on board her convivial, 32-metre-long ship.
Unwinding on board the Allure
Zippi grew up with sailing. After secondary school she took a gap year and worked as a sailor. But she enjoyed it so much that she decided she wanted to be a ship's captain. She fetched her documents, then worked as a junior sailor and shipmaster, and a decade later she bought the Allure. Zippi is devoted to sailing, but also loves interacting with the people who come on board her ship. Nothing is compulsory on board the Allure. You can sail on the IJsselmeer, Markermeer and the Wadden Sea.
About the clipper Allure
The clipper started out in 1911 as a cargo ship and has now been converted to a comfortable, extremely spacious charter ship. On board the Allure you can actively help out with the sailing activities, but if you'd rather take things easy then there are plenty of places to sit on the foredeck and aft deck.
Keen to sail on the Allure? Or interested in finding out more about this ship's options? Then feel free to contact one of our staff, who will be happy to help you.