Allow us to introduce Sven, captain of the clipper Ambiance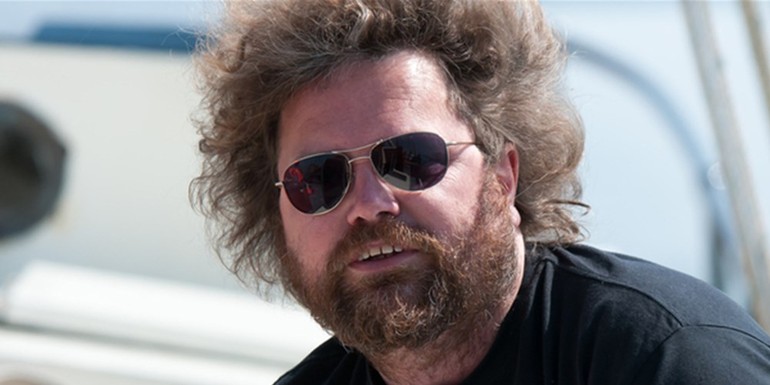 The particularly spacious clipper Ambiance is owned by Sven Timmann. This seasoned old salt enjoys sailing with large groups of young people. But sailing with kids is not his only passion; he also shares his extensive knowledge of Dutch nature and history with his guests, while sailing them to the loveliest locations around the IJsselmeer and the Wadden Sea.
Experienced captain
Sven is an experienced captain who has been sailing since he was a child. He began captaining large ships on the Baltic Sea in 1998. In 2007, he became shipmaster of the Ambiance and, a year later, the proud owner of this solid clipper. Sven has many years of experience on Dutch waters and is a true storyteller. He knows all there is to know about the surrounding nature and has a great anecdote about every city.
Customer needs first
The spacious three-master can accommodate groups of up to 34 persons. Since the ship has three-mast rigging, 25 people can help hoist the sails on deck at the same time. "Teambuilding is just as important as sailing," says Sven. "When a group of passengers steps on board, I figure out what they need and tailor the programme to those needs. This may entail sailing to an historic Zuiderzee town to visit a museum or setting anchor at a beach, where we go swimming and beachcombing. Another option is to sail to the Wadden Sea and explore."
History of the Ambiance
The Ambiance was born as 'Novalis' in 1908 at a shipyard in Paans, where it began its career as a sailing cargo vessel. It was later equipped with a motor and, in 1999, converted into the proud three-master and sailing passenger ship the Ambiance. This well-maintained ship is very spacious, both inside and outside.

Whether you are sailing with a group seeking adventure or simply want to enjoy the experience of sailing, the Ambiance is guaranteed to meet and exceed your expectations!